104
Best Bikes for Teenagers
The BikeRide Guide to Choosing the Best Bikes for Teenagers
by Owen Jesse – updated August 16th, 2022

Contents:
Where to Start?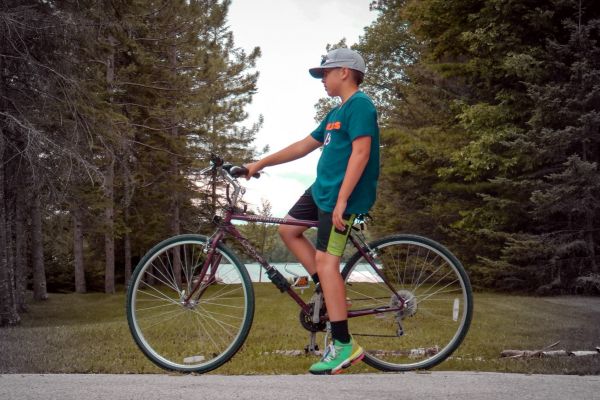 A hybrid is a great all-around bike
Until that driver's license is within your grasp, there's a good chance that a bike is your main form of transport. This role can be filled by any single-speed, hybrid, city, or road bike, depending on your preference and where you live. In addition to transport, a lot of young cyclists ride for sport and recreation.
Mountain biking is the most popular discipline for teens, while some riders just prefer a mountain bike for general knocking about on all terrain. Others are hitting trails, racing cross-country, or hucking their way through dirt jumps.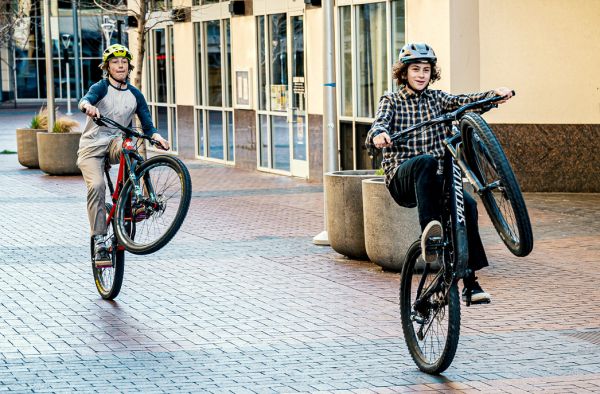 Mountain bikes work for just tooling around
Urban enthusiasts might prefer a fixed-gear or single-speed rig.
In their teenage years, BMX riders refine their skills on trails, in parks, or on the street.
Just like older riders, there are enthusiasts who love to ride in niche and specialist disciplines including; track, cyclocross, trials, gravel, and road cycling.
Finding a bike as (or for) a teenager can be straight-forward if the rider is tall enough to choose from the range of adult bikes. If not, choosing the right size can be a tricky equation. Teenagers grow fast and many kids' bikes are undersized. But never fear. We have the info available to help you to pick the best teenagers' bike.

Choices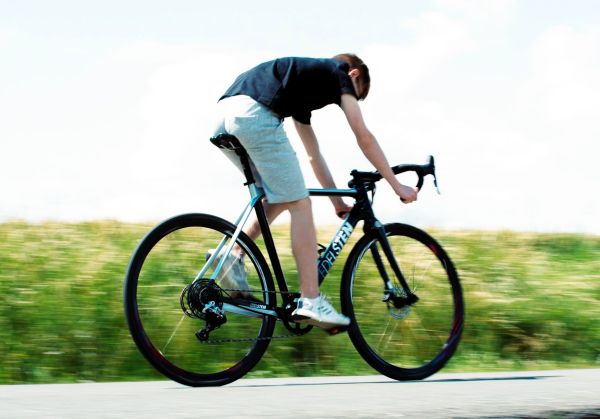 Some adult bikes suit taller riders
For taller teenage riders and those who have finished growing, finding the right bike can be easy. The world of adult bikes is available to them.
Even so, some teenagers haven't developed the muscle mass required to maneuver the heaviest adult bikes. This means that some bulky mountain rigs are still off the table, in addition to many big-box hi-tensile options. But generally, the cycling world is their oyster.
A 26″ hybrid for ages 13+
For growing teenagers at shorter heights, things are a little trickier. Some adults' bikes will fit, in extra small and small sizes, but many won't. For these riders, there are models made by youth cycling brands, with 26" or 27.5" wheels. 29" BMX bikes often use larger wheels on frames designed for young riders. In general though, 29" wheels are too large for shorter cyclists. 700c road wheels can fit on small frames, but most petite riders opt for models with 650b or 650c wheels.
At the nexus of kids' and adults' bikes, there is a change in sizing methods. Kids' bike sizes are generally ranked according to wheel diameter, while adult bikes are measured according to frame size. But the differences don't stop there.

Bikes for Teenagers from Youth-Specific Manufacturers

This youth-specific model has slim grips, 'micro' brake levers and 27.5″ wheels
Youth-specific bikes for teenagers are sold by youth-specific manufacturers. They suit shorter or smaller riders and are usually lighter than budget adult options. Geared options usually use simple 1x drivetrains (with a single chainring).
Advantages
Availability in smaller sizes for growing teenagers.
Are more likely to have appropriately sized components, including:

Narrower handlebar widths and diameters.
Proportionate Q Factor (widths) for cranks.
Shallower reach brake and gear levers (for smaller hands).
Disadvantages
More difficult to source.
May cost more than a budget adult bike.
Adult Bikes in Small and Extra Small Sizes
This bike comes in XS (4'10" to 5'1″) and XXS!
In XS this bike fits riders 5'3″ to 5'5″
These bikes suit taller teenage riders and are rarely available for riders under 4'10". They may use 1x, 2x, or even 3x drivetrains. Bikes are available in all wheel sizes.
Advantages
More options are available.
Available in all styles (cyclocross, gravel, fatbikes etc.)
Disadvantages
Can be heavier than juvenile options.
Q Factor, handlebars and levers may not be appropriately sized.
Cheap and heavy, low-quality options are common.
Available only for heights from:

Around 4'10" in extra small.
Around 5'0" on small sizes.
It's important to remember that frame sizing is not consistent and will vary between brands. One manufacturer's 'S' is another brand's 'XS'. Not all '50cm' frames fit the same height rider.

Sizing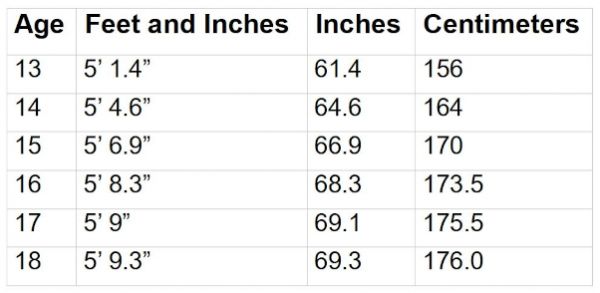 Average (50th Percentile) Heights for Boys
As can be seen from the average height tables, most teenage boys stop growing between the ages of 16 and 18, while girls tend to reach their final height between the ages of 14 and 16.
Therefore, it's a safe bet that an adult's bike will fit better and last longer for anyone in their late teens, as long as they are not still growing.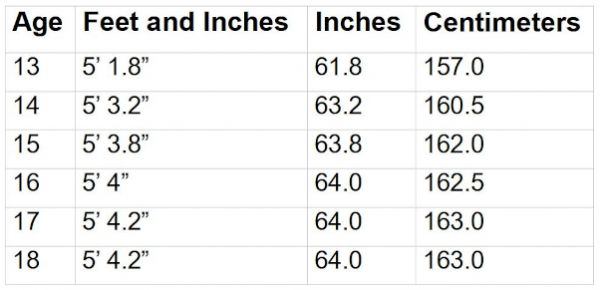 Average (50th Percentile) Heights for Girls
Many parents aim to buy a bike for their son or daughter, that "they can grow into". For growing cyclists, these words are no less than a hex. An oversized bike is difficult, if not dangerous, to handle. Outsized bikes force the rider to stress limbs by forcing the over-extension of legs and arms. Excessive reach will often result in lower back pain.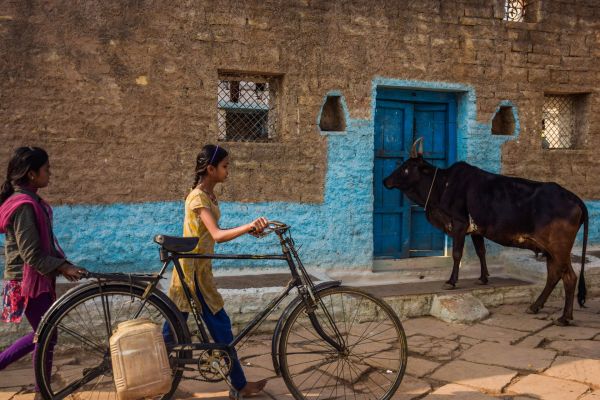 An oversized bike can be a real drag
For growing teenagers, it's best to buy an appropriately sized bike. While this could be a model from a youth-specific manufacturer, it could also be an extra-small or small size on certain adult models. Either way, it's unlikely to be a bike to carry a growing rider into adulthood.
For some buyers, this suggests that it's a good idea to cut corners on price. But the cheapest bikes are often exhaustively heavy. They frequently use sub-par components that cause constant problems and hamper the riding experience.
Some manufacturers will list the suggested rider height ranges for their bikes. Others don't. These height ranges are only suggestions and shouldn't be considered one-size-fits-all. Some cyclists have a longer torso, legs, or arms than others. For these riders in particular, 'reach' and 'stack' measurements can provide a more reliable fit.
Reach
Confident and aggressive riders usually favor longer reach distances. For this reason, mountain bike reach lengths have been increasing in recent years. In general, women have shorter torsos than men, so women's bikes will be sized accordingly. The accompanying image shows how reach and stack are measured.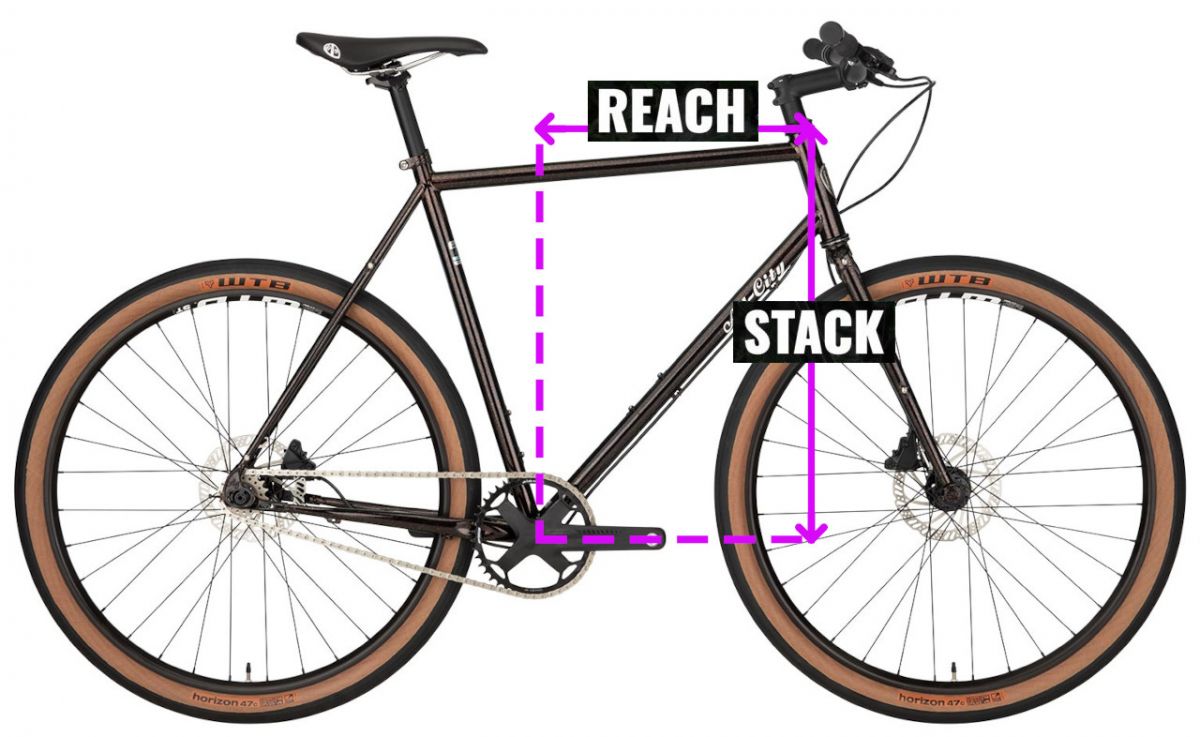 An example of 'frame reach and stack'
Stack
Women's bikes often have shorter stack heights, to accommodate women's shorter leg lengths and overall height.
When you're looking at bike options, you can compare their stack and reach to that of a bike that you already know is a good fit. This might be a bike that you've sat on and test-ridden, or it could be a model from a manufacturer that lists suggested heights.
Other Measurements
While there are a number of other factors to take into account, stack and reach measurements are a more reliable sizing indicator than the traditional centimeter or inch sizings that are still used by many brands.
Inseam determines how comfortably a rider can stand over a bike's top tube, reach pedals and touch the ground. This is important when comparing standover heights of potential bikes.
Depending on the manufacturer, a '48cm' frame might reference either the top-tube or seat-tube length. Confused? That's not surprising. In addition, two bikes with 50cm top-tubes can have radically different seat-tube measurements.
The least reliable sizings are of the 'small', 'medium', 'large' kind, which are vague and vary wildly between brands.
Wheel Sizes
Youth-specific bikes aimed at young teenagers will usually use 26" or 27.5" wheels; on commuters, hybrids, mountain bikes, and all-purpose rides.
Smaller road bikes may use 650b (or more rarely 650c) wheels. Taller teenagers will be able to use the adult 700c standard.
There is a whole genre of BMX Cruisers that use 29" wheels and frames designed to fit young riders.
The most petite riders might look at bikes with 24" wheels.

Geometry
Geometry concerns will differ for teenage riders, depending on whether they are still growing or not. If a rider is in their early teens, some of the concerns of children's bike geometry will apply. Please refer to our guide to buying a kids' bike for specifics.
If a taller teenage rider is looking at adult bikes as options, they will be better served by reading up on the specific geometry concerns of their preferred bike type. For more information, please refer to our guides for mountain bikes, trail bikes, hybrids, commuter bikes, single-speed bikes, beach cruisers, road bikes, gravel bikes, bikepacking and electric bikes.
Step-Through Bikes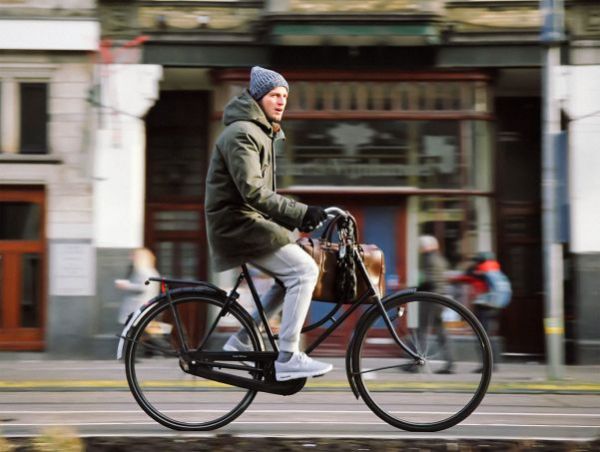 If the bike fits…
Women's bikes are available in smaller sizes than men's options. Often, these models have a sloped top-tube or step-through design, to allow shorter riders to mount and dismount more easily. In addition to a reduced standover, reach distances may be shorter.
There is no reason why male riders can't opt for a step-through model if it means a more comfortable fit. Aesthetics aside, this is an option that buyers may want to consider.

Weight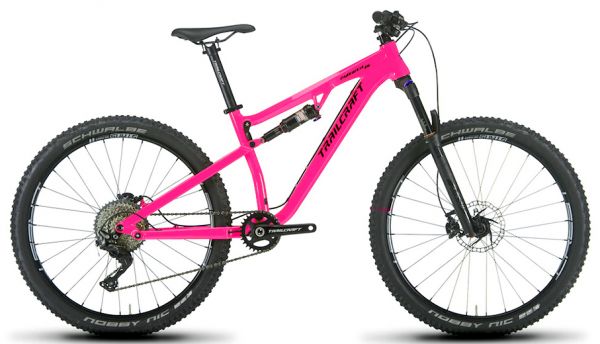 This youth-specific trail bike weighs 25.75 lb.
Even though some teenage riders might be as tall as their adult counterparts, most males don't attain adult muscle mass until the ages of 20 to 30. With this in mind, it's important to take the weight of a bike seriously.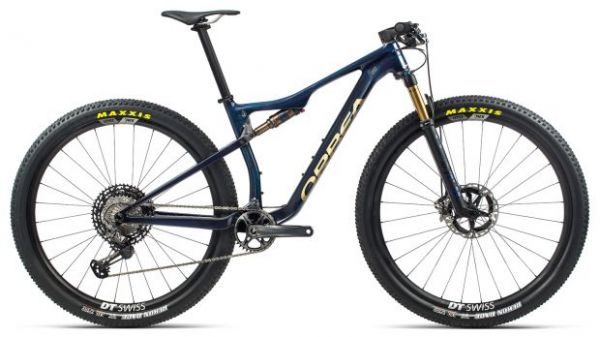 This adult cross-country bike weighs 21.74 lb.
Full-suspension adult trail bikes often weigh between 30 and 35 pounds, and that's for high-quality options.
Low-quality models often use heavy components and frames, due to their low price. It's not unusual for these rigs to weigh 45 pounds.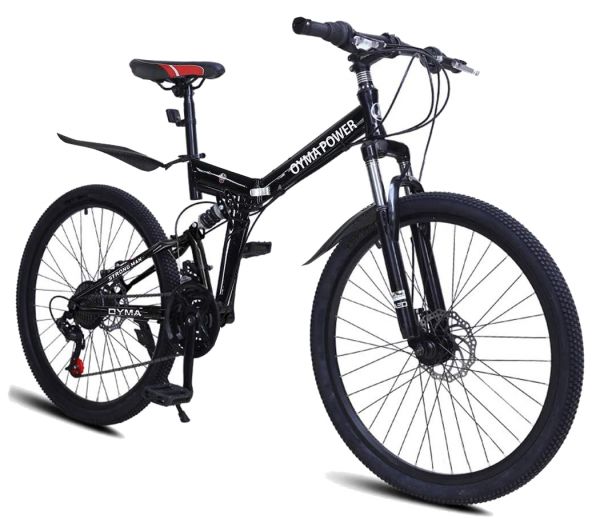 Cheap but bulky at 44.0 lb.
If a rider isn't really going to be throwing themselves down epic enduro trails, then they can probably make do with a full-suspension cross country bike, many of which will handle rugged trails, small drops, and jumps. These can be as light as 22 pounds.
If you won't really be riding the most rugged trails, a hardtail bike (with front suspension) is usually more than sufficient. Without rear suspension, riders need to hone their skills by learning how to shift their weight to avoid obstacles and to land air nimbly.
If you aren't into mountain biking and you're riding roads, with the occasional travail onto gentle dirt and gravel, you probably don't need any suspension. This is a major weight-saver. Big tires, run at low pressures, will do the job nicely. Even on rutted and cracked roads.

Frame Material
Frame material is an important consideration for the cost, ride-quality and overall weight of a teenager's bike.
Aluminum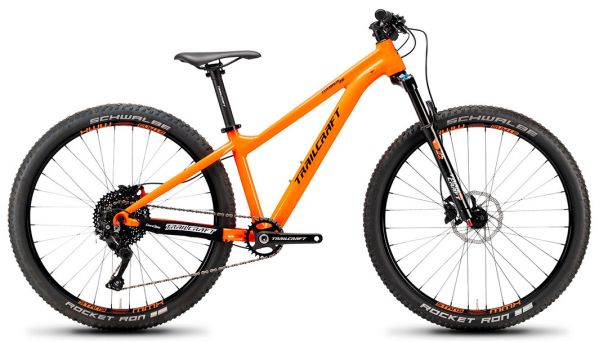 Youth-specific, aluminum,
26″ trail bike: 21.5 lb.
Aluminum is the most affordable choice for a lightweight frame. An aluminum frame weighs approximately 30% less than a steel frame of similar strength, and it's a lot more resistant to corrosion.
It's more costly than cheap and heavy steel alternatives, such as hi-tensile steel. However, it's usually cheaper than bikes using boutique, lightweight steel tubing.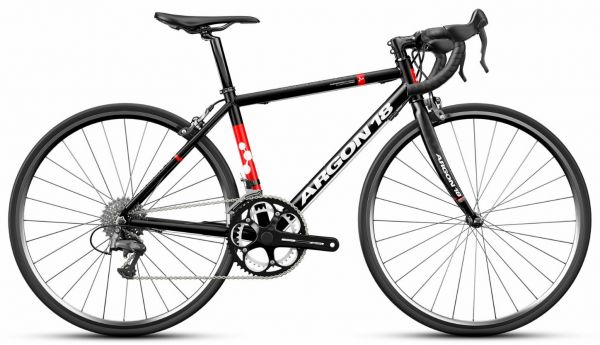 650c road bike with an aluminum frame
and carbon fiber fork
As aluminum has a tendency to be unforgiving over uneven surfaces, it's often coupled with a suspension fork or a rigid fork made of a more compliant material.
As a buyer, you can save money with an aluminum frame and spend the savings on superior componentry. This presents an advantage to shelling out for carbon fiber.
Aluminum exhibits excellent stiffness. Although it's efficient, this stiffness can contribute to harshness in the face of vibration. However, high-end frames now reduce jounce using various means, including smoothing of weld areas to reduce excess material. In the rare instance that an Aluminum frame does fail, it may crack suddenly, having given little prior warning of failure.
Advantages
Lightweight.
Affordable.
Stiff.
Disadvantages
Can deliver a harsh ride.
Not as strong as other materials.
It's brittle and may crack.
Not affordable or practical to repair.
Steel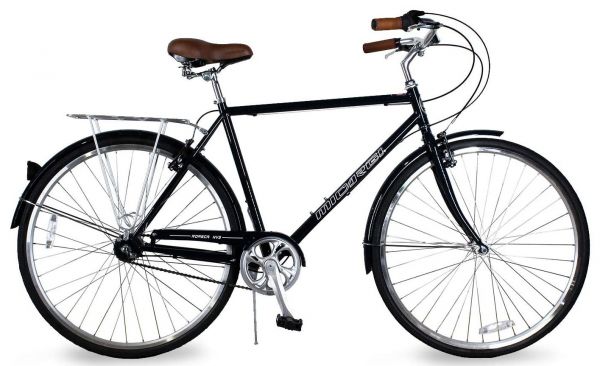 This hi-tensile town bike weighs 39 lb.
There are important differences between the two main types of steel that you'll find on bikes for kids, teenagers, and adults.
Hi-Tensile
Otherwise known as 'hi-ten', this steel is a low-cost option. But it can be very heavy and is less shock-absorbent than chromoly steel. Most cheap kids' bikes are made of hi-tensile steel. The rigidity of hi-ten steel may be partially offset by wide, low-pressure tires.
Chromoly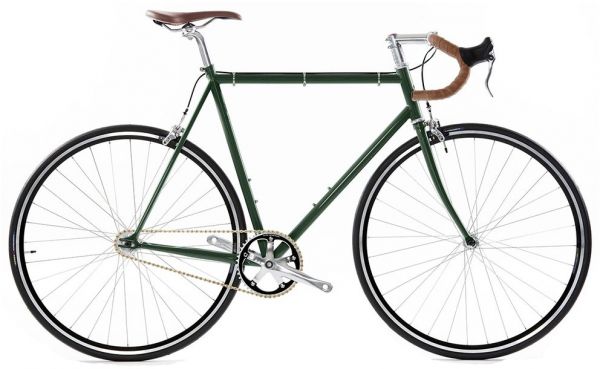 This 19 lb., 650c rig is made from
heat-treated 725 chromoly
Chromoly is a steel alloy that incorporates chromium and molybdenum. It's also known as 'cro-moly', 'cro-mo' and by the numerical designation '4130' (as issued by the American Iron & Steel Institute).
It represents a lighter option, partially because it can be drawn into thinner tubing without compromising strength. This makes it more compliant and comfortable than hi-ten, over bumpy surfaces. Its strength can also lead to it being more durable.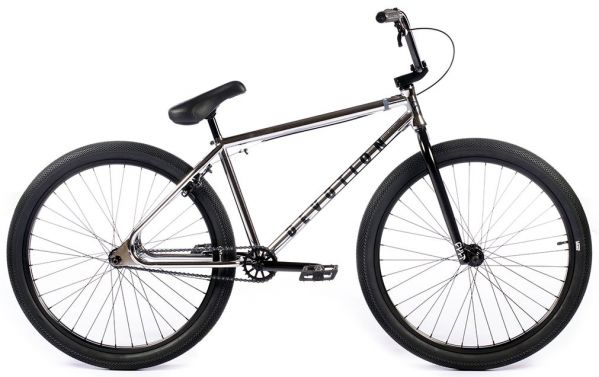 A sturdy, 30 lb., full chromo 26″ BMX cruiser
Chromoly frames ask a higher price than hi-ten, but the extra weight of hi-tensile steel can be an additional and unnecessary strain for young riders.
Chromoly steel is favored by riders who prioritize durability and the feel of a very forgiving ride. In the event of failure, it will give ample warning via bending and buckling. If they aren't made from stainless steel tubing or haven't received a resistant coating (such as EDP), these frames are prone to rust.
Steel has a dedicated following. It's currently enjoying a popular resurgence.
Advantages
High strength.
Great damping properties.
Durable.
Affordable.
Repairable.
Modifiable (with eyelets & mounts).
Stiff.
Failure is gradual and noticeable.
Disadvantages
The heaviest option.
Prone to rust.
Carbon Fiber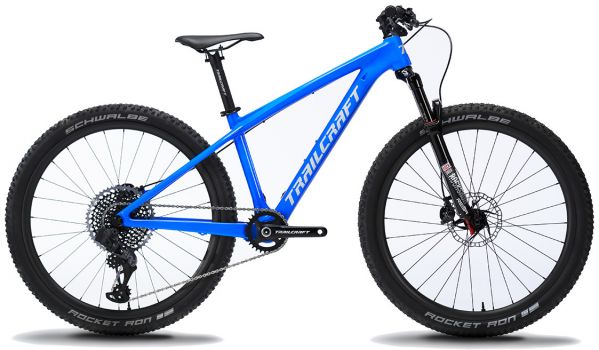 This carbon fiber version weighs 19.29 lb.
Carbon fiber is lightweight, resilient, and compliant. It's true that it's strong and absorbs vibration.
On the other hand, it can be restrictively expensive and is usually only necessary on performance bikes, where weight and speed are paramount. For teenagers, carbon fiber is a boutique option. Youth-specific options exist.
A carbon fiber bike will be costly or impossible to repair if cracked. As a material, it may not be for the beginner on a limited budget.
Advantages
High strength.
The lightest material available.
Excellent ability to damp vibration.
Very stiff.
Disadvantages
Expensive.
Possibility of sudden, critical failure without warning.
Titanium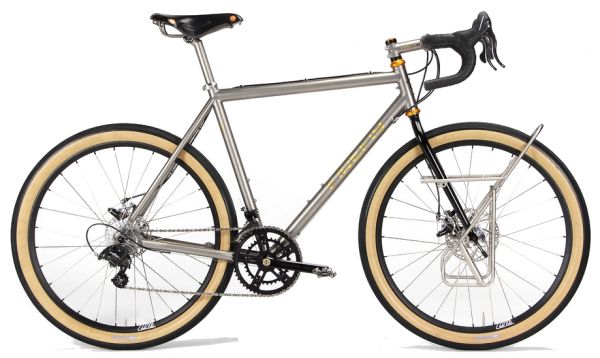 A versatile 650b titanium bike
Of all the available materials, titanium is the most boutique. It's as strong as steel, at 55% of the weight.
It exhibits outstanding vibration absorbance and a level of stiffness between steel and aluminum.
Its ability to resist corrosion is almost total, making titanium a very real choice for a frame that lasts a lifetime. This is why it's a slightly redonkulous choice for a growing teenager. Even if they've stopped growing, it's unlikely that a cyclist will find the bike they want to ride for the rest of their life, in their teenage years.
Titanium is difficult to extract, refine, and for manufacturers to work. As a result, it demands a restrictively high price.
Fork Materials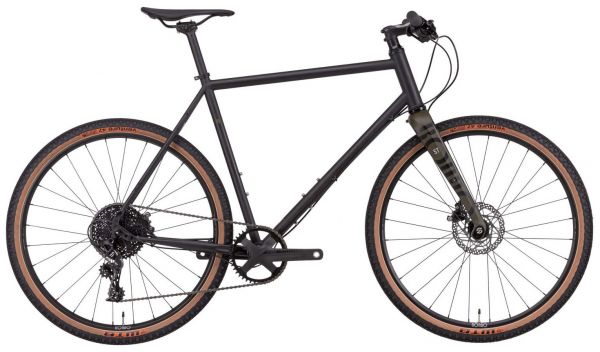 This bike uses a chromoly frame
and a carbon fiber fork
As a frame material, aluminum is stiff and light, but it can be notoriously rigid and prone to vibration. Some bikes compensate for the rigidity of aluminum by using wide, low-pressure tires filled with generous volumes of air. But on their own, plush tires may not be enough.
For this reason, some bikes use a fork made from a material that is more pliant and shock-absorbent than their aluminum frame. This is usually steel or carbon fiber.
Some steel bikes use a carbon fork to shed weight.

Components
Components vary in type, use and quality. It all depends on your budget, what type of bike you want and what type of riding you do.
Handlebars
Width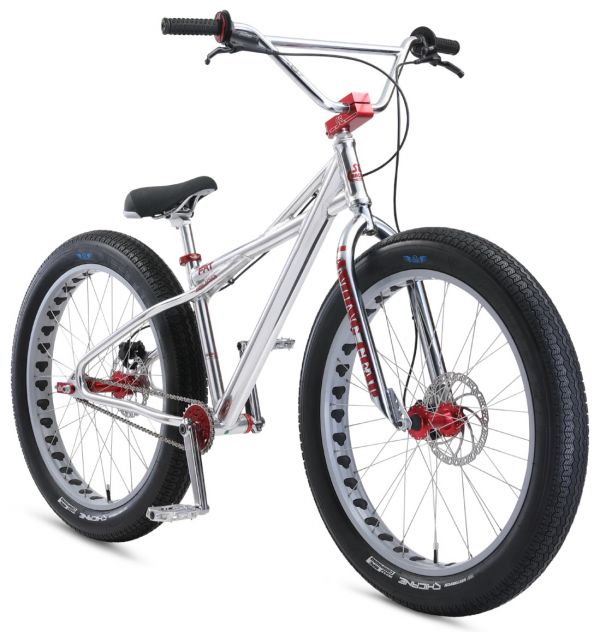 This 26″ BMX cruiser uses
29″ (737mm) wide bars
It used to be said that having handlebars at shoulder width was a good standard. This is now seen as a vague measurement that won't suit all riders on all types of bikes.
Mountain bikes have wider handlebars than other bikes, to aid leverage and improve handling.
Road bike bars are narrower. Here, shoulder-width is a good place to start, but also consider the angle that your wrists are sitting at. Ensure that it's ergonomic.
If you're buying an adult bike for a growing teenage rider, the specced handlebars may be too wide. Remember, it's always possible to cut down bars but it isn't possible to make them wider. So, test the bars as they are and gradually slide the grips inward until you reach the most comfortable position, width-wise.
You have three options for altering your handlebar width.
Take your bike to your local bike store and have a mechanic trim your bars.
Cut them yourself using a pipe-cutter from your local hardware store.
Replace your handlebars with a narrower handlebar (This will necessitate removing and reattaching any brake and gear levers, bells, phones, and navigation mounts.)
Diameter

These handlebars taper at the grips to fit smaller hands
Narrower diameter handlebars are specced on some women's models. These bars are also available as aftermarket accessories. For some riders, standard bar diameters are too wide and cause discomfort. These options might suit some female or male riders.
Drop and Reach
Road, cyclocross, and track bikes should feature suitably reduced drop and reach on drop handlebars. In addition, considerate manufacturers use brake levers that have a smaller reach than that found on their adult road and cyclocross bikes.
This bike uses short-drop bars and short-reach levers
This much rise could become uncomfortable
Rise
No rider should be reaching up too high to take a hold of their handlebars. BMX bikes use a lot of rise, to keep frames small and nimble. Larger bikes tend to have moderate or no rise. This is something you may adjust with aftermarket bars, to create a more comfortable fit.
Sweep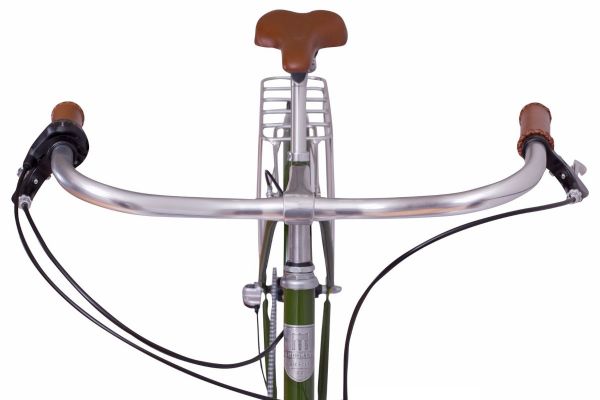 Swept-back bars for casual town riding
Swept-back handlebars can be ergonomic. They're usually suited to casual riding and touring (where long rides may place stress on wrists.)
Material
Low cost bikes can be fitted with either aluminum or steel handlebars. Aluminum is lighter than steel. More expensive bikes may offer a carbon fiber bar.
Brakes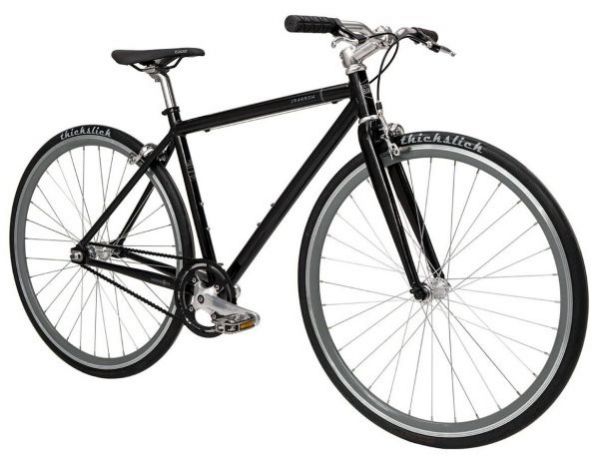 Caliper brakes front and back
For a safe and reliable bike seek a model with name-brand brakes. Brakes are available from brands such as Shimano, Tektro, and Magura, at all price-points.
Mountain, hybrid, and commuter bikes for teenagers may use either rim brakes or disc brakes. Road and single-speed bikes are more likely to use caliper rim brakes. Hybrids and comfort bikes often use V-brakes.
Rim brakes are the more affordable option. Disc brakes are more powerful.
Rim Brakes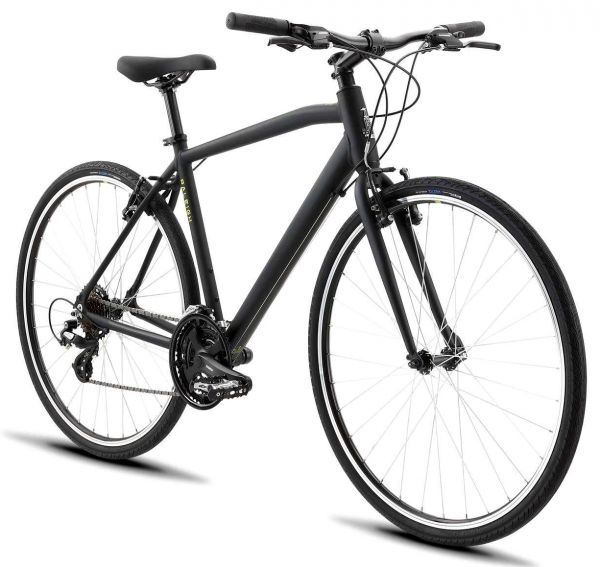 V-brakes fore and aft
Caliper brakes usually attach to the frame or fork by a single bolt. They use curved arms, which must be long enough and wide enough to fit around your tires. For this reason, they are better suited to accommodating narrow to mid-width tires.
V-brakes™ (also known as 'linear-pull brakes') are a type of cantilever rim brake that uses a single cable and two arms. They fit well around wider tires and are easily adjusted and maintained at home. That said, they can still be tricky to center. As far as cantilever brakes go, they're powerful.
Compared to discs, they lose some power in wet weather. Winter braking also wears down rims as grit and filth get attracted to brake pads. However, they are cheaper than discs and easier to adjust without professional help.
Advantages
Rim brakes are low-cost, reducing the overall price of a new bike.
They're easy to adjust and maintain.
Disadvantages
Rim brakes lose some power in wet weather.
Winter braking wears down rims as grit and filth get attracted to brake pads.
Disc Brakes
Disc brakes slow the bike by squeezing pads onto a disc, which is attached to the wheel hub. Discs cost more than rim brakes but are now more affordable than they have ever been. They are more powerful than rim brakes, especially in wet weather. In addition, disc brakes require less effort and hand strength from the user, while delivering similar stopping power. They allow for the use of wider tires and don't wear down your rims.
Disc brakes are more complicated than rim brakes; when it comes to maintenance, adjustment, and repair.
There are two types of disc brake; hydraulic and mechanical. Hydraulic brakes provide greater stopping power and use brake fluid to transmit force. They are more costly than mechanical discs and trickier to maintain.
If you live in a dry climate, you might consider cutting costs and using rim brakes. But if your priorities are power, performance, and all-weather reliability, discs could be your preferred option.
Advantages
Strong stopping power in all weather conditions.
They require less effort to apply than rim brakes.
Allow the use of wider tires.
Protect rims from wear.
Not affected by damaged or moderately untrue rims.
Disadvantages
Expensive.
Complicated and difficult to maintain.
Coaster Brakes
The coaster brake is the traditional standard rear brake, on beach cruisers and many smaller kids' bikes. They're also known as 'pedal brakes'.
You might remember them from childhood when simple bikes required you to pedal backward to stop.
There are no pads or discs and braking takes place largely within the wheel hub.
Coaster brake hubs can be internally geared; usually with 3, 5, 7, or 8 speeds.
Most coaster brakes provide somewhat inferior stopping power, compared to rim and disc brakes. But as with any other brakes, there is a wide range available in terms of quality and cost.
On its own, a coaster brake might not be practical or safe in hillier terrain or at higher speeds. Mashing a coaster can 'cook' the grease inside a coaster hub. The first mountain bikers had to repack this grease after every descent. Some new models use a rear coaster brake with a front rim or drum brake.
Advantages
Coaster hubs only need infrequent maintenance.
A coaster brake does not use cables or levers.
They give your bike a neat, clean appearance.
Internal coaster hubs are insulated from the elements.
They make it easy to pull sick skids.
Disadvantages
Coaster brakes lack stopping power, especially at higher speeds.
Coaster brakes offer little modulation (have an on / off feel).
They're not suited to riding off-road or at bike parks.
Coaster hubs may need repacking with grease.
They can overheat on long, steep descents.
They don't allow back-pedaling
(to avoid obstacles, hop curbs or adjust balance).
A 'reaction arm' needs to be detached and reattached to remove and replace the rear wheel.
Levers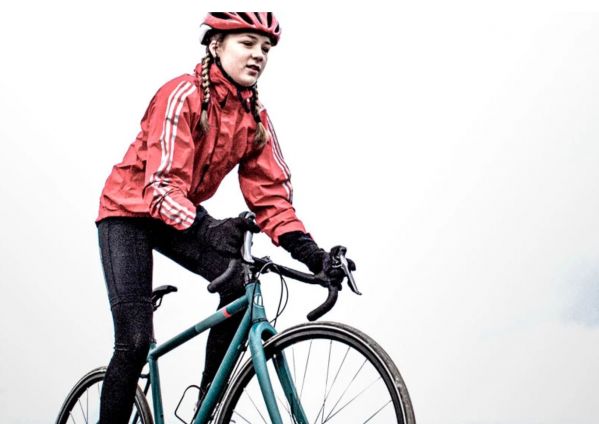 Short reach brake levers
Youth-specific bikes are equipped with appropriately sized brake levers that use a shallower reach than that found on adult road and cyclocross bikes. These suit smaller hands. Adult levers may be uncomfortable, unsafe, or difficult to operate.
Factors to Consider
Disc brakes are powerful and are considered the standard for real mountain biking. Cheaper models can add weight. Rim brakes make for a cheaper bike and are fully capable for commuting and road cycling. Coaster brakes are fine for casual riding at moderate speeds. They're suited to flatter terrain.
Cranks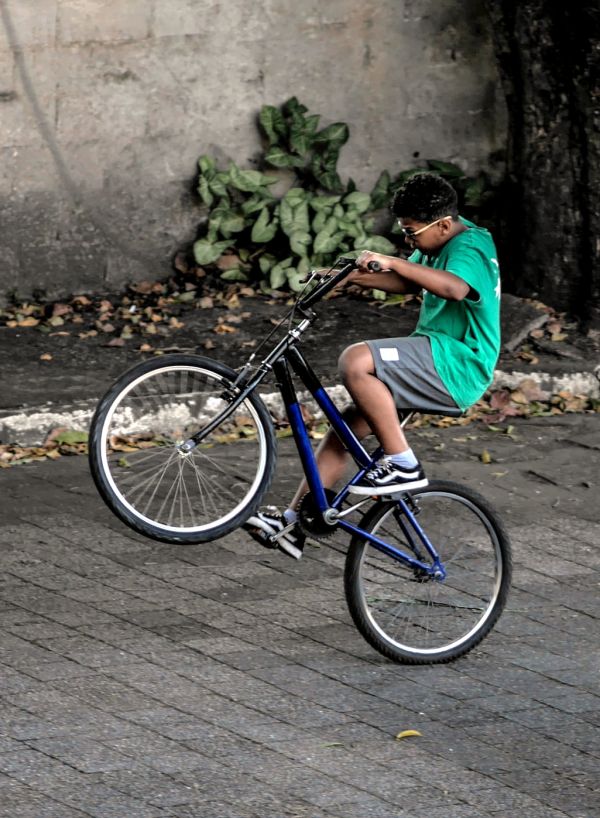 This wheelie is being done on 1-piece cranks
Cranks should be proportionate to the size of a rider's bike and their own leg length. A good guide is that they should measure 20% of a rider's inside leg length (inseam).
The other factor to consider is 'Q Factor' (which is the distance between the outside edge of the cranks). This should be appropriately narrow so that a rider is not standing with legs far apart.
Cranks on teenagers' bikes should use a 3-piece assembly. New 3-piece cranks use sealed bearings and a separate part for either crank and the spindle. They are lighter and stronger than 1-piece options, which can be easy to bend. In this instance, the whole assembly must be replaced. For a three-piece crank, only the bent crank needs to be replaced.
There are different types of 3-piece cranks, with their own benefits and drawbacks. But compared to 1-piece cranks, they all possess superior qualities of strength and reliability.
1-piece versions are common on children's bikes and cheap, low-quality cruisers. Some versions are tougher than others, but in general, three-piece setups are superior.
Gearing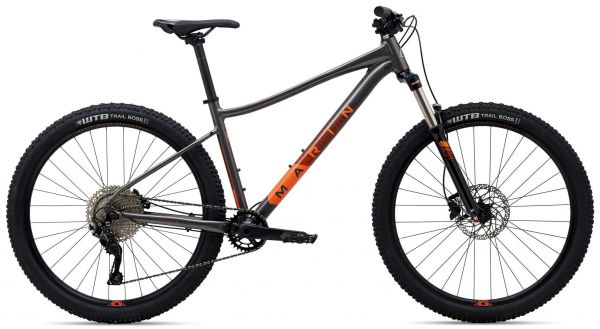 An 11-speed mountain bike (1×11)
Some teenagers are happy to ride a single-speed, fixed-gear or BMX bike. For others, gearing is on the menu.
At this age, riders are covering longer distances and climbing steeper hills. Many are commuting.
Certain riders will prefer to run a drivetrain that uses a single chainring with a wide-spread gear range on the rear cassette.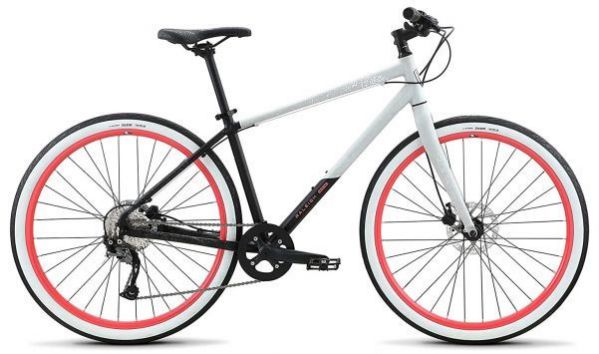 A 9-speed city bike (1×9)
A wide gear range can be the result of having many available gears or of having fewer gears spread over a wider range. This means that there is still a high high gear and a low low gear, but that the jumps between gears are larger.
1×10, 1×11, and 1×12 are common configurations on high-quality bikes. They offer simplicity, in terms of use and maintenance. For these reasons, they dominate on mountain and gravel bikes.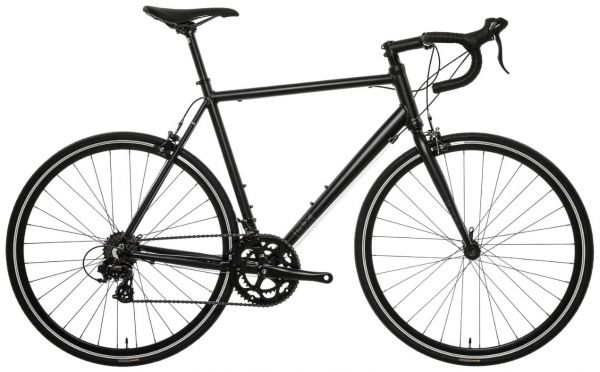 A 14-speed road bike (2×7)
1×7 and 1×9 setups are a good option for a lower-priced city, hybrid, or commuter bike.
Road cyclists might prefer a wider range with closer steps between gears. These riders often choose a 2x setup (with two chainrings).
Teenagers' bikes can use either external or internal gearing. Lower-cost options are external and do an excellent job.
External Gearing using Derailleurs
Compared to systems with internal hubs, external gearing is easier to maintain but requires more frequent adjustment and maintenance. External gearing is exposed to rain and dirt, which gradually deteriorate components.
Advantages
This is the most affordable standard.
External gearing can be adjusted by (some) home mechanics.
Compatible with 1, 2, or 3 chainrings.
Disadvantages
Unprotected from dirt and moisture.
Often more complex than internal systems.
Requires frequent maintenance and tuning.
External gearing offers more affordable options for wider gear ranges. It's the choice for D.I.Y. riders.
Internal Gearing
Internal hubs are low-maintenance. They protect your gears from the elements and maintain a clean look. There are no derailleurs to bend or damage.
Advantages
Internally geared hubs are sealed from dirt and moisture.
External complexity is reduced by eliminating derailleurs.
Internal hubs present neatly.
They only use one shifter and one cable.
Internal gearing systems only require infrequent maintenance.
Disadvantages
When needed, maintenance can be complicated.
Gears complicate the rear hub, especially when combined with a coaster brake.
Sturmey Archer and Shimano's Nexus range are names to look out for. When it comes to internally-geared hubs, both are manufacturers of renown.
Drivetrain
Belt-Drive vs. Chain Drive
Belt-drives are a modern replacement for the traditional chain. They use a single-piece carbon belt that requires a specific frame type to use. They are greaseless, long-lasting, and almost silent. Because they are low-maintenance and won't smear grease on clothes or legs, belt-drive bikes can be an attractive option for teenagers and parents. They do present an extra cost upfront, compared to chain-driven options.
Shifters
Twist Shift
'Twist shift' style shifters are often used on youngsters' bikes. They are produced under the Grip Shift™ and Revoshift™ brand names. These allow the rider to change gears by turning a barrel next to the grip. Aesthetically, the 'twist shift' resembles a motorcycle throttle.
Twist shifts are fine for casual use but can be problematic for rugged riding. They have the potential to be dangerous if riders suddenly fall into a lower gear (or between gears) when pulling wheelies or jumping their bike.
The Contact Points
Saddles
A cushy cruiser saddle
A moderately padded 'general use' saddle
Look for a moderately padded saddle. Excessively cushioned saddles can be misleading. 'Squishiness' can be uncomfortable on longer rides and might be felt in hips, thighs, and bottoms on longer rides. This can cause numbness due to restricted blood supply.
Some women prefer a wider women's-specific saddle to match their body shape. Some youth-specific brands use narrower saddles for narrower hips.
Grips
Small diameter women's grips
Thin yet comfy foam grips
Some youth and women's-specific bikes feature handlebars with a narrower diameter. These bars allow for smaller grips. There are also certain grips that are both comfortable and thin. These fit on to standard diameter handlebars, without making them too wide for smaller hands.
Comfort Grips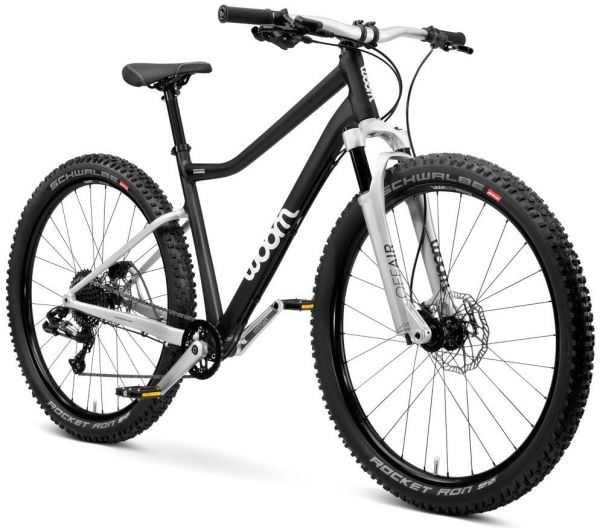 This youth-specific bike uses low-profile grips
Many bikes use what are known as 'comfort grips'. These are usually round and made of a shock-absorbent rubber or foam compound. They should be of appropriate width while providing adequate grip and cushioning.
Ergonomic Grips
These grips are comfortable and healthy for the natural shape of human hands. They are usually made with a material that provides adequate shock absorbance.
Pedals
Many casual bikes are sold with flat, plastic 'platform' pedals. Manufacturers describe these as made of nylon or 'resin'. Good examples use non-slip rubber inserts or grip-tape to improve traction. Platform pedals offer easy on/off action and foot-down when coming to a stop. They work well with casual shoes.
Studded metal platform
EVA polymer platform
Clipless
A lot of adult bikes are sold without pedals, as they are usually the first component to be swapped out for something of personal preference.
When choosing or replacing pedals, keep in mind that 'plastic' does not always equal poor quality. Polycarbonate examples can be long-lasting and may use high quality bearings.
Wheels
Sizes
26" Inch
On mountain bikes, 26" wheels were the standard, especially on teenagers' bikes. Nowadays, 27.5" wheels are a lot more common. Keep in mind that 26" is still a good size for smaller riders. This is still the standard size for dirt jump bikes and most beach cruisers. Some BMX cruisers come with 26" wheels, making them a good fit for some teenagers.
27.5" Inch
This is the most popular current standard size for adult mountain bikes. They may be too large for smaller riders.
27.5″ wheels
Small sizes of this bike use 650b wheels
650b
The '650b' label has been used by touring cyclists and randonneurs for many decades. It's usually used to refer to 27.5" wheels with narrower rims, intended for road and touring bikes. Both names are valid and refer to the same size.
Some manufacturers use 650b wheels on smaller sizes of their road bikes, to keep them proportional. 650b options are a good choice if 700c wheels are proving too large.
700c
700c wheels are full-size road bike wheels. This size is also used on commuters and some hybrids. Many teenagers are tall enough to ride road and single-speed bikes with 700c wheels.
700c wheels
29″ inch wheels
29" Inch
This size is the larger mountain bike standard. It has increased in popularity in recent years. 29″ inch wheels are the biggest standard size available and are only recommended for taller teenagers of adult height.
There is a whole sub-genre of cycling centered around 29" BMX cruisers. A majority of riders are in their teens. These bikes are built with frame geometry suited to riders 5'5" and taller.
20" Inch
This is the most common standard size for BMX bikes ridden at parks, on the street, and on tracks. Folding bikes also use this size.
A 20″ inch BMX
The 24″ version
24" Inch
BMX and dirt jump bikes are also available with 24" wheels. For some especially petite riders, there are 24" wheeled beach cruisers, town bikes, and even mountain bikes.
Materials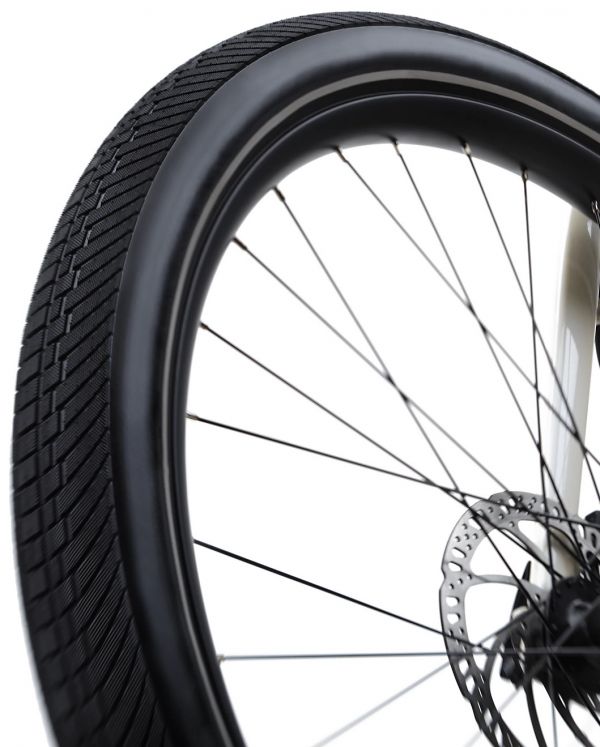 An alloy, 27.5″, 32 spoke wheel with
sealed bearings
Aluminum rims are the standard on an inexpensive bike. They're light, strong, stiff, and highly rust-resistant. If dented, aluminum rims can often be repaired. The other choice is carbon fiber rims, an option so expensive that they would only feature on the most favored of teenagers' bikes.
Bearings
Quality bikes will use sealed wheel bearings. They roll smoothly and are protected from the elements.
Spokes
Road bikes, hybrids, and commuters can get away with 28 spokes, but most mid-range bikes for teenagers should use 32 spoke wheels. For BMX and off-road abuse, 36 spoke wheels are needed for strength. Spokes should be made from stainless steel.
Tires
The needs of tire sizes and treads are specific to the type of bike that they're being used on. Please refer to our dedicated guides for specific information on tire requirements for mountain, hybrid, commuter, road, cruiser, and gravel bikes.
Knobbly tires are needed for mountain biking, dirt BMX, and cyclocross bikes. These are essential for safe cornering on loose gravel, rocks, and dirt. The knobbly tread 'bites' into loose and chunky surfaces for extra grip.
When riding on roads, a knobbly grip creates drag and will slow you down. Slick and semi-slick tires are recommended for casual urban use.
In order to reduce weight and save money, you may choose a bike without suspension. If the frame accommodates wide and plush tires, they can take the place of suspension in many areas. While suspension is needed for gnarly, off-road adventures, it isn't essential for many dirt and gravel roads.
Suspension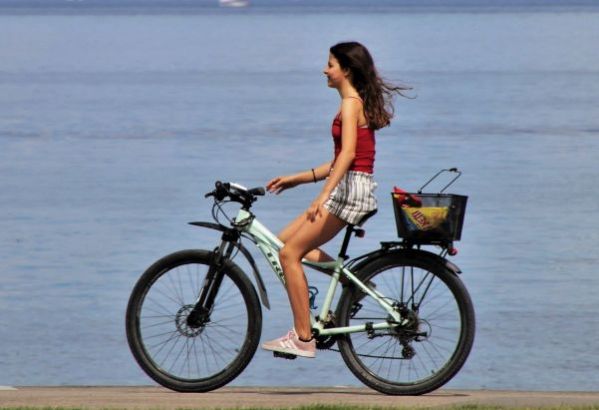 Riding on-road with suspension
Suspension is great for mountain-biking. While full-suspension rigs might come across as the most gnarly option, they can be overkill for many riders. The weight of rear suspension is overwhelming for some teenagers, who lack the muscle-mass available to adult riders.
For on-road exploits, suspension is optional but unnecessary. It adds comfort but also weight, cost, complication, and maintenance.
Suspension Forks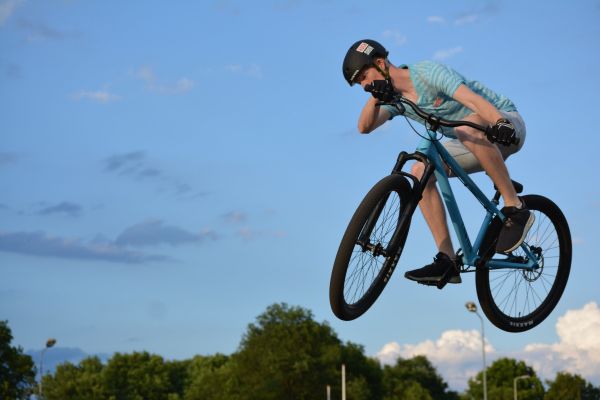 A lot can be done with just front suspension
The suspension fork on a teenagers' bike may have to be lighter and less 'beefy' than those found on adult bikes. A cross-country bike is a sound option for a rider of a lighter build. Because their weight creates less impact than that of a bulky adult, they can get away with less 'travel'. The 90-100mm available on a cross-country bike may be sufficient for trail riding. For rougher trail and enduro riding, 120-180mm of travel might be sought.
You may seek a fork with a 'lockout' option, which allows you to lock out the fork's suspension, preserving efficiency on flat ground.
A decent suspension fork can add significant cost to a bike, while suspension on cheaper bikes may be heavy and ineffective.
Rear Suspension
Rear suspension is only needed by mountain bikers. Most teenagers who ride moderately rough trails will be content with a full-suspension cross country rig. For serious riders, a trail or enduro bike might suit better. Please refer to our dedicated guides for more information.
Suspension provides off-road and on-road comfort, but this comes at the expense of efficiency and weight. The cheapest full-suspension mountain bikes are heavy and use mediocre suspension systems that could actually make your cycling experience less enjoyable. A number of these models are marketed to the teenage market and are sold in department stores and similar outlets.
Bosses, Eyelets and Mounts
Cargo
Front Racks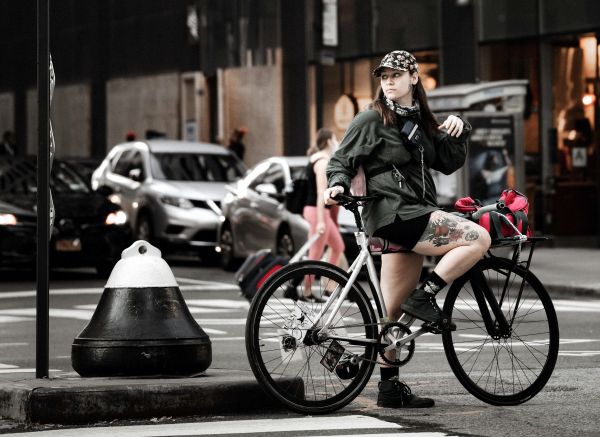 Front racks are popular with messengers
Some bikes will have eyelets to attach a front rack, but many don't. Look for eyelets near the fork dropout or on the outside of either fork arm, about halfway up. Even if these aren't present, racks can be attached to the fork dropouts and then to either the headtube or handlebars, using an aftermarket bracket.
Front racks are a popular and simple cargo option for riders of single-speed and fixed-gear bikes. They make it easy to attach a basket for use on daily commutes.
Keep in mind that bikes with a suspension fork will not have mounts to attach a front rack. If you want to attach a front rack, aim for a bike with a rigid fork.
Rear Racks
Rear racks are great for commuting, shopping, and touring. It's a great option to have available, but many new bikes don't have the mounts available to attach a rear rack.
Check for the appropriate eyelets or mount-points on the seat stays and near the dropouts of your potential new ride. Some bikes come with a fitted rack.
Bottles
A lot of new bikes do have bottle bosses attached for at least one bottle. For longer rides, keep an eye out for a model that allows two or more bottles to be fitted.
Fenders
For winter comfort, seek out a bike that bears eyelets to fit fenders. These are located beside the rear wheel and front fork dropouts. Some bikes arrive fit with matching fenders.

Accessories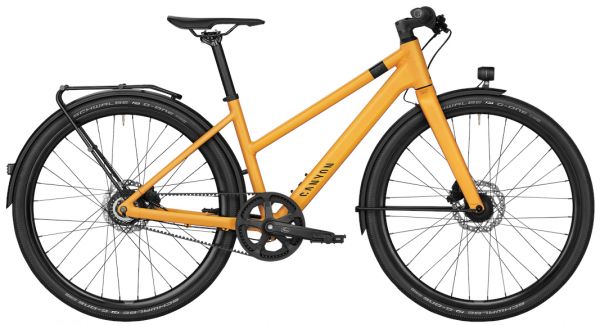 This bike comes fitted with lights, fenders and bottle bosses
Some new bikes come fitted with lights, racks, and fenders. Others will come with one or more of these accessories. It's worth factoring in these extras when budgeting for the price of your new bike.

Budgeting
There's a huge price range between options for teenage riders. This is largely due to the bike type and complexity. A reliable single-speed should cost much less than a quality full-suspension trail bike. Even so, there's a big difference between the worst and best bikes for teenagers, within each bike type.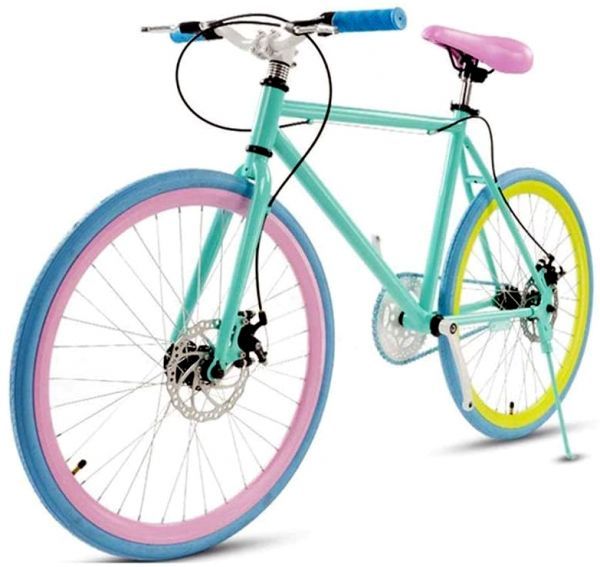 Quality last?
A lot of manufacturers target the teenage market with flashy, low-quality, undependable bikes. The cheapest bikes, in any category, should be scrutinized closely. Some models are only available in very limited sizes and may not provide an appropriate fit.
Understandably, parents are usually reluctant to shell out big bucks on a bike that won't always fit a growing teenager. However, very cheap bikes are often discouragingly heavy. The extra weight can act as a deterrent. It's worth buying the lightest and highest quality bike available within your budget.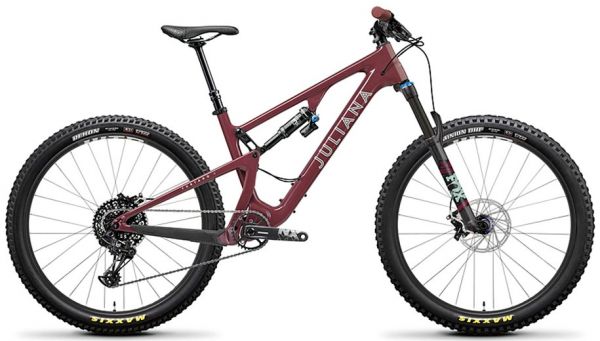 Full carbon, full suspension… Necessary?
Reputable manufacturers will request a higher price for bikes that offer extended durability, increased safety, and a lightweight build. Not to mention; smooth operation in terms of gears, braking, and handling.
When considering the price of a new bike, always factor in the inclusion of practical accessories. The convenience and peace-of-mind of having a bike that's "ready-to-go" must be worth a few extra dollars.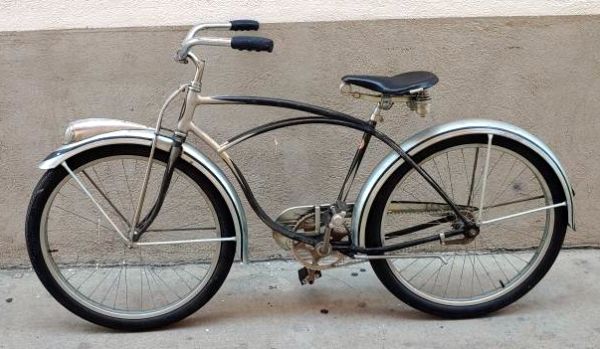 Quality lasts!
You needn't be concerned about spending good money on a bike that will soon be grown-out-of.
Quality bikes will stay in rideable condition and outlast any department store model by a considerable amount of time.
This means that they retain their value for resale or as a hand-me-down to younger siblings and family members.

Types of Bikes for Teenagers
Here's the rundown on some of the most popular bike types for teenage riders.
Everyone's different. If your favorite type of bike isn't listed here, it doesn't mean it isn't an excellent option. You just might need to search a bit longer for the ideal rig.
For comprehensive information on buying a specific bike type, follow the links to our dedicated guides.
Mountain Bikes
A wide-tired mountain bike with a rigid fork (no suspension) makes a great first mountain bike. For a large number of mountain biking enthusiasts, a hardtail trail bike does the job.
For something more hardcore, there's enduro. For all-terrain rambles, there's the fatbike.
There are many heavy, flashy, low-quality mountain bikes out there on the market. Seek out quality aluminum (or steel) frames and brand-name componentry.
Single-speed and Fixed-Gear Bikes
Single-speed bikes are a simple and popular choice for young riders.
They might be limited to less mountainous terrain, but many young riders are blessed by youthful energy and a favorable power to weight ratio. This makes it easier for them to ride hills on one gear.
Riding a fixed-gear bike requires an extra degree of skill.
Riding fixed without a mechanical brake is unsafe for most people and probably illegal for everyone (check your local laws!).
Some teenagers race track bikes, which are designed specifically for velodrome use.
Mechanical simplicity and a clean, minimal aesthetic have remained as timeless drawcards of single-speed bikes.
For some, it's all about a retro feel.
BMX and BMX Cruisers
BMX bikes are ridden by teenagers for recreation and competition. Bikes with 20" and 24" wheels are great in parks and tracks, as well as for street and flatland riding.
26" and 27.5" cruiser models provide a more viable alternative for daily riding and commuting.
In recent years, the emergence of the 29" BMX cruiser has seen these bikes skyrocket in popularity. They have a cult following among teenage riders and big kids who like to roll fast on fat rubber, often just on the rear wheel.
Beach Cruisers
Beach cruisers are a laid-back, comfortable option for a bike with plenty of character. Traditionally single-speed, they aren't the best option for hill-climbing or high speed commutes. But they are a great casual ride.
For a better all-around vehicle, choose a geared option with an aluminum frame.
Hybrid Bikes
Hybrid bikes are a practical option for casual riders and teenagers who combine commuting with the occasional weekend or dirt road ride. They can't handle mountain bike singletrack, but they'll easily take on gentle gravel roads.
Commuter Bikes
The trusty commuter
The classic town bike
Commuter bikes are practical and hard-wearing everyday rides. They should be efficient but not racy and comfortable but not casual. Commuter bikes should be ready to fit racks, lights, and bottle cages.
Dirt Jump Bikes
Dirt jump bikes are built for big air; on dirt-jumps, pump-tracks or skate parks. They are incredibly tough and sit somewhere between a BMX and a mountain bike. They are the only mountain bike that still has 26″ wheels as standard. They are built from aluminum or chromoly steel and often use a suspension fork.
They're usually single-speed, with a small 25-32 tooth chainring. Rear brakes are common but so are brakeless options!
Slopestyle Bikes
These bikes differ from dirt jump bikes, in that they also have 100mm of rear suspension and might be either geared or single-speed. Wheels are strictly 26" on strong, lightweight rims and with low-profile cross-country tires.
They are heavier than dirt jump bikes, but with a weight that contributes to gravity-assisted tricks.
Some slopestyle bikes have front and rear brakes.
Road Bikes
Some younger riders like to start out early on authentic road cycling.
A number of new models are set up to be flexible, serving as both a road bike and a cyclocross rig. Some are sold with two sets of tires, one for either discipline. These bikes have a wider tire clearance than the average road bike.
Most beginner road bikes use a single chainring and a wide range cassette.
Check for a decent weight, with aluminum frames being the most affordable option.
For smaller hands, they should have a reduced reach and drop on handlebars, brake hoods, and levers.
Apart from these concerns, considerations for buying a teenagers' road bike are the same as for adult bikes.
Gravel Bikes
Few cycling subcultures have experienced a rise in popularity in the way that gravel cycling has. New, quality gravel bikes don't start cheap. For teenagers, it could be a better option to adapt a hardy steel road bike with ample clearance. Another option is to modify a rigid mountain bike to use drop bars.
A pro rider with a dedicated gravel rig
A '90s mountain bike, modified with drop bars
For a longer-distance option, riders may choose a bikepacking or touring bike.
Other Bike Types
Other bike types might appeal to teenage riders, depending on their individual needs, budget and storage space. Inner-city commuters might opt for a folding bike. Riders with a disability might favor a tricycle.
For adventurous riders looking for something a little more outré, there's always a trials bike or unicycle.
Electric Bikes for Teenagers?
Do teenagers really need an electric bike? With all that energy and ability, shouldn't they be increasing their fitness and cycling strength?
Maybe. Nevertheless, electric bikes for teenagers do exist.
Electric mountain bikes allow riders to conquer hills all day, before rocketing back down them.
Owners of electric commuter bikes are able to travel longer distances than they ever would've been capable of before.
Electric assistance makes it possible for riders with a disability or injury to get back on the bike sooner.
Whether or not you think an electric bike is a help or a hindrance, they're already out there.
For more detailed information on the specifics of choosing an electric bike, please see our guide.

Direct Sales vs. Local Bike Shop
Buying a bike online is a world apart from the experience of choosing a bike from your local bike shop.
The benefit of a direct sale from the manufacturer is that you aren't paying for the middleman.
If you're buying a bike from an online retailer, they don't have to pay to rent premises.
Additionally, they don't need to pay an experienced, professional mechanic to assemble and tune your bike.
For these reasons, you pay less.
Good online bike retailers will pre-assemble as much as 80% to 95% of your bike before shipping and will provide the tools required for the remaining adjustments.
Local bike stores will usually offer a warranty deal and minor servicing for free, within the first few weeks of purchase.
Whatever route you choose, there are benefits and drawbacks.

Shifting Into Next Gear
Some manufacturers (and some parents) seem to hold the opinion that "a bike for a teenager doesn't need to be a quality bike", but poorly constructed options can cause injury or discomfort. Badly built bikes can discourage enthusiastic young riders from continuing to cycle into adulthood.
Who knows, the right bike and the proper encouragement might lead to the emergence of the next Rachel Atherton, Jack Carthy, or Tadej Pogačar!
The teen years can be an awkward in-between time, even when it comes to sizing up a bike. But if you arrive armed with the right knowledge, it shouldn't be a task.
When it comes to choosing the right bike; use discretion, choose wisely, and roll on!
Further Reading and Useful Links
Have questions about which bike to choose? Ask in our Forum.
Want to win a bike instead of buying one? See our bike Giveaway.
Find out more about BikeRide.
Sources
Bike Categories