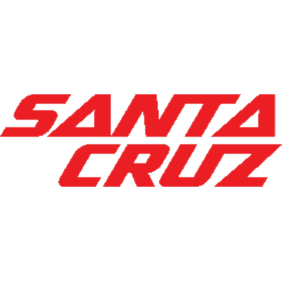 Summary of Reviews
We have read all expert and user reviews on the Santa Cruz Heckler. In summary, this is what cyclists think.
11 reasons to buy
There are options for either 29" or mullet (29" front / 27.5" rear) wheelsets.
Shimano's EP8 motor is lightweight, strong, and reliable, and experts generally like the handlebar-mounted EM800 display and controls.
At 48.5 lb, the Heckler is light for an eMTB.
Users agreed that the 720Wh battery offers excellent range (tested at approx. 33 mi).
As with all Santa Cruz models, the frame comes with a lifetime warranty and VPP (Virtual Pivot Point) linkage on the rear suspension.
Five options for frame sizing (S-M-L-XL-XXL) means a fit for riders all the way up to 6'7" (201 cm).
The Heckler handles everything from flow to steep tech with 160mm/150mm travel in the front/rear.
The medium-length wheelbase keeps the bike stable on the steeps without being too big in flatter terrain, while the balanced weight distribution contributes to the natural and agile feel.
Geometry and power are well-tuned for all but the most technical climbs.
The Heckler comes with top-end components.
Users and experts loved the pop on the Heckler, which "gets off the ground better than most non-eMTBs."
4 reasons not to buy
Even by the standard of high-end eMTBs, this bike is prohibitively expensive.
The Heckler is versatile, but for riders looking to drop steep, burly descents, other eMTBs offer more downhill-oriented geometry.
Although not specific to the Heckler, the EP8 motor makes a slight clacking sound that can annoy riders who aren't accustomed to it, and reportedly lacks power on steep climbs.
Santa Cruz issued a recall in 2022 for a faulty latch that could cause the battery to fall out of its housing during a ride. The problem has since been fixed.
Bottom line
The Santa Cruz Heckler is a spectacle of build quality, design, and high-end components. The 2022 model featured many improvements in design, including the new EP8 motor and 720Wh battery. The Santa Cruz VPP-equipped frame contributes to the incredible feel of the suspension. While no eMTB is quite like a trail bike, this lightweight model is agile for its class. There is a consensus among experts that the Heckler may well be the best eMTB in production in 2022. The issue is value; this bike costs a small fortune. The Heckler is a great toy for those who are loyal to Santa Cruz and can afford it. However, other brands offer similar components and performance at a fraction of the total cost.
Where to buy
BikeRide finds and shows you the best prices of the bikes you want to buy. Prices constantly change and it's impossible to compare them all yourself.
We search for prices on over 120 bike retailers to guarantee that we find the lowest prices – to save you time and money.
It's a promise we stand behind: If you find a lower price on a bike elsewhere, we will sell it to you for 10% less. For example, if you find a bike for $480 that we have listed at $500, we will offer you to buy it for $432 through BikeRide. The bike must be the same color and size, sold in the US and not include the use of a coupon.
If you find a lower price, email us at [email protected] with documentation of the price. We're committed to making sure that the cost of a bike does not keep you from cycling!
Facts
Volts and Amp Hours
36 V 20Ah
Weight
48.79, 48.37, 48.44, 48.46 lb
Expert Reviews
84/100 based on 4 rated expert reviews
Rankings
Compared to other bikes
Best Electric Bikes
Electric bikes with the highest BikeRide Scores
?
Bike Comparison
Santa Cruz Heckler in comparison to averages
Forum Discussions
Discuss which bike to choose in the forum