Woodsplitter 6hr
Saturday, Sep 10, 2022
Pittsfield, Vermont, United States
The Woodsplitter 6hr challenge is an epic ride on the Green Mountain Trails where the course will challenge you with killer climbs, switchbacks, and some top local riders. Each loop will cover ten miles of mind, body, and technique testing terrain incorporating classic GMT standbys and recently hand-built gnar. This is an opportunity to test your limits in the spirit of all Peak races.
Our race's diabolical origins date back to the 666 race eight years ago, which featured a short, but brutal, six-mile loop ridden for six hours up steep skidder roads and through our budding trail system, barely recognizable to what it's grown into now. The other six may have stood for the beast we roasted over a pit for the post-race feast. Our trail offerings have quadrupled since then, and the contest has also morphed to take advantage of the boon, but we still retain the same wild spirit of that first race. A portion of the income from the race will benefit the stewardship and growth of the Green Mountain Trails.
SATURDAY, SEPTEMBER 10, 2022
Check-In:
7 – 7:45 AM
Start Time:
8 AM | 6Hr MTB Challenge
8:05 AM | 20K
Course Cut-Off: The last lap must start by 2 PM.
Course Info:
Distance: 6 to 7 miles
Elevation Gain: 1,500 to 1,900 ft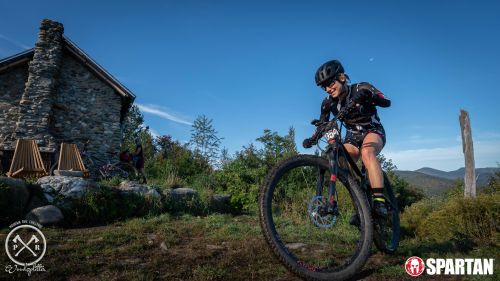 Contact Information
Customer Service
Start Location