The 42nd Door County Century Ride
Sunday, Sep 12, 2021
Sturgeon Bay, Wisconsin, United States
Camp, Century, Charity Ride, Half-Century, Recreational, Tour
The 42nd Door County Century ride takes place in picturesque Wisconsin, during the absolute best time of the year! Always held on the Sunday following Labor Day, mark your calendar and make plans to join us on Sunday September 12, 2021.
Door County is a cycling paradise, known for its many cherry and apple orchards, scenic vistas, and unique evening sunsets. The Door Peninsula is commonly referred to as "the Cape Cod of the Midwest," so it is no wonder that the Door County Century ride continues to be a yearly pilgrimage for thousands of riders from all over the United States and abroad.
Welcoming 3,000 riders each year, we call it "The Big Ride" because it truly is! The DCC has been imitated, but never duplicated. You may choose to ride any of our four course lengths: 30, 50, 70, or 100 miles. Choose your route anytime… even after you're already out on the road.
Registration is now open and will close when the 3,000 rider capacity is met.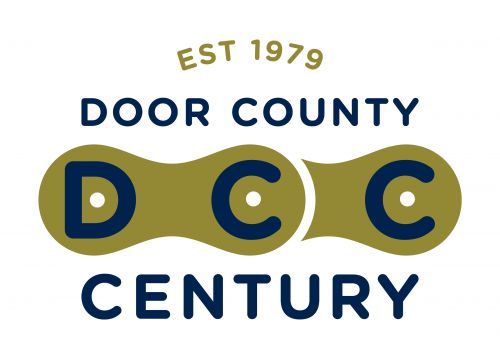 Contact Information
The DCC Crew