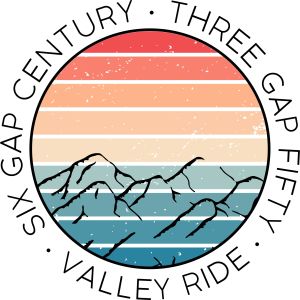 Six Gap Century
Sunday, Sep 25, 2022
Dahlonega, Georgia, United States
The Six Gap Century boasts many of the same roads and mountain climbs as the historic Tour de Georgia. The ultra­-challenging route takes you up and down six of the steepest climbs in the North Georgia Mountains.
Elevations on the six gaps in this ride range from 1,400 feet to 3,460 feet. The toughest climb, Hogpen Gap, will challenge even the strongest rides, averaging a 7% grade for seven miles, with sections as steep as 15%.
The Six Gap Century includes full rest stops, all supplied with great food, drinks, and entertainment. Exhilarated Six Gappers will be greeted with a NEW taco bar (now with vegan options) after the ride.
Not up to the challenge you can try the Three Gap Fifty or the Valley Ride. No matter the distance the ride is worth the work.
Contact Information
Mea Inglehart
17069731734