Bicycle Club of Philadelphia's annual Spring-n2-Cycling Weekend
Friday, May 21, 2021 to Sunday, May 23, 2021
Danville, Pennsylvania, United States
Century, Half-Century, Kids, Metric Century, Mountain Bike, Randonneuring, Recreational, Tour
Bicycle Club of Philadelphia's annual Spring-n2-Cycling Weekend
in scenic Danville, PA, in the Susquehanna Valley
Friday to Sunday, May 21-23, 2021
COVID precautions and CDC guidelines maintained.
Complete package:
• Two nights at the Quality Inn of Danville,
• Tour packets with cue sheets & maps for a wide variety of routes,
• Scenic routes for a wide range of distances, from 15 to 75+ miles,
• Group rides with leaders,
• Friday & Saturday dinners,
• Saturday & Sunday breakfasts,
• Outdoor gatherings under tents, for safe distancing,
• Snacks to take with you on rides,
• Bike-friendly charming college towns of Lewisburg & Bloomsburg nearby,
• Off-road bike trails nearby,
• Montour Preserve nearby for nature walks/hikes, birding, boating,
• Parties, LIVE MUSIC, SAG, & more.
• Sightseeing and local attractions for non-cyclist family members, also.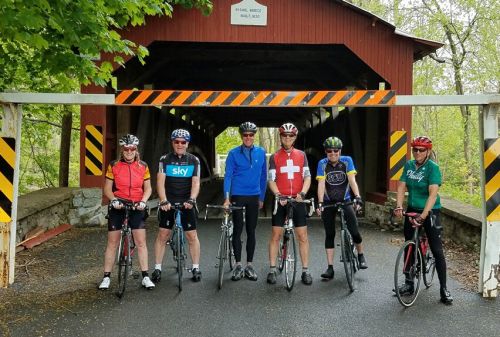 Contact Information
Linda
2672517862