AngelRide Remote 2021
Saturday, May 29, 2021 to Monday, May 31, 2021
Old Lyme, CT
Charity Ride, Half-Century, Kids, Metric Century, Mountain Bike
AngelRide 2021 will gather virtually and participate individually over Memorial Day weekend. We welcome cyclists (indoor, outdoor, mountain bikes), runners, walkers and volunteers! Chose your own challenging route or use one of our favorites. Look for AngelRide Clubs on Strava, Ride with GPS and find AngelRIders on Zwift. Connect with volunteers via text to join in the PokerRide card game, take part in virtual Opening and Closing Ceremonies! We will host an in-person Appreciation Event in September.
Make a difference for kids who have survived life-altering burn injuries! Angel Charities presents AngelRide: an all-volunteer 501(c)(3) organization that supports The Arthur C. Luf Children's Burn Camp operated by The Connecticut Burns Care Foundation.
We plan to return to AngelRide Classic in May 2022, an in-person Metric Century, Quarter Century and Little AngelRide and the best supported charity ride in New England!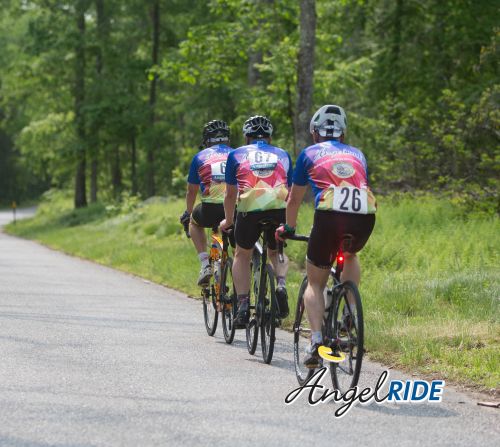 Contact Information
Lynn Pandiani
860-227-9452