2023 Gigantic Bicycle Festival
Friday, Aug 4, 2023 to Saturday, Aug 5, 2023
Snoqualmie, Washington, United States
Adventure Race, Camp, Gravel Grinder, Metric Century, Mountain Bike, Recreational
The Pacific Northwest's Music & Arts Celebration of the Bicycle!
Featuring new gravel rides, and performances by Thao Nguyen, Bleached, Who Is She?, MAITA, DJ Troy Nelson, and more.
Gigantic returns to Centennial Fields Park in Snoqualmie, Washington for the weekend of August 4th-5th!
We're adding a 60 Mile Trail Ride that will depart from the festival grounds Saturday morning. The Gigantic 60 Mile (100% trail), Gigantic 30 Mile (100% trail), and Gigantic 20 Mile (20% trail, 80% road) will be the route options this year.
The festival and camp grounds will open at 5pm on Friday, with national and local bands, DJs, food trucks, art & installation, and interactive workshops throughout the weekend.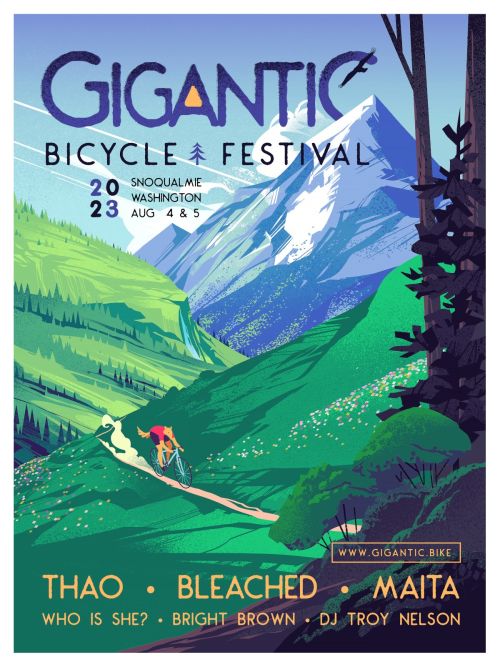 Contact Information
Jesse Perrell