17th Annual Lymphoma Research Ride
Sunday, Oct 1, 2023
Dickerson, MD, USA
Charity Ride, Half-Century, Kids, Recreational
Hey all! Mark your calendars for the 17th Annual Lymphoma Research Ride benefiting the Lymphoma Research Foundation (LRF)! Gear up for a unique experience along the picturesque Montgomery County and Sugar Loaf Mountains on Sunday, October 1st. Whether you are a casual cyclist or an avid enthusiast, join this ride to be a part of a community of supporters who are helping to bring us closer to a world without lymphoma! Register here: https://www.lymphoma.org/researchride
Get ready to meet fellow cyclists while supporting a great cause. All cycling abilities are welcome and bringing the family for festivities before, during, and after is encouraged.
The ride will kick off at the Comus Inn at Sugarloaf Mountain's base and will feature 2 route options, both of which are serviced and closed to public traffic:
25-Mile Cure Funder
50-Mile Research Ride Half Century
Along the way there will be rest stops where you can refuel and refresh yourself with delicious snacks and drinks. And, if you're feeling lucky, you can participate in the auction to win amazing prizes.
While the event is a beautiful and scenic route in Montgomery County, the sense of community is what makes it most special. Over the last 17 years, the Research Ride has raised nearly $7 million to support LRF's mission of eradicating lymphoma and serving those impacted by this blood cancer. Riders from all over the country of all skill levels join in and have helped bring awareness and critical funding to this disease. Non-riders are also welcome and can join us for our post-ride celebration filled with entertainment, food, and beverages.
Not only will you have a fantastic time, but you'll also be supporting a fantastic cause. Don't worry about any problems along the way – there will be support to handle any situation.
Sign up now for an unforgettable experience and make a difference in the lives of those who need it most. Visit our website at https://www.lymphoma.org/researchride to learn more and register today!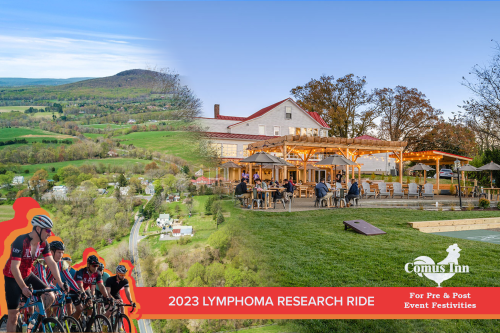 Contact Information
Fatima Hameed
347-920-8535